Have you been thinking about your resolutions?
When you finish stitching this Lizzie Kate design you will have these memorized.
Words to live by...
This series is the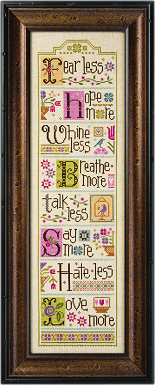 "More=Less"
series
each pattern contains two of the sayings and each has a charm to attach.
You will need a total of 4 pattterns each $8.00.